Alabastrino Rustic Vein-Cut Filled and Polished Slabs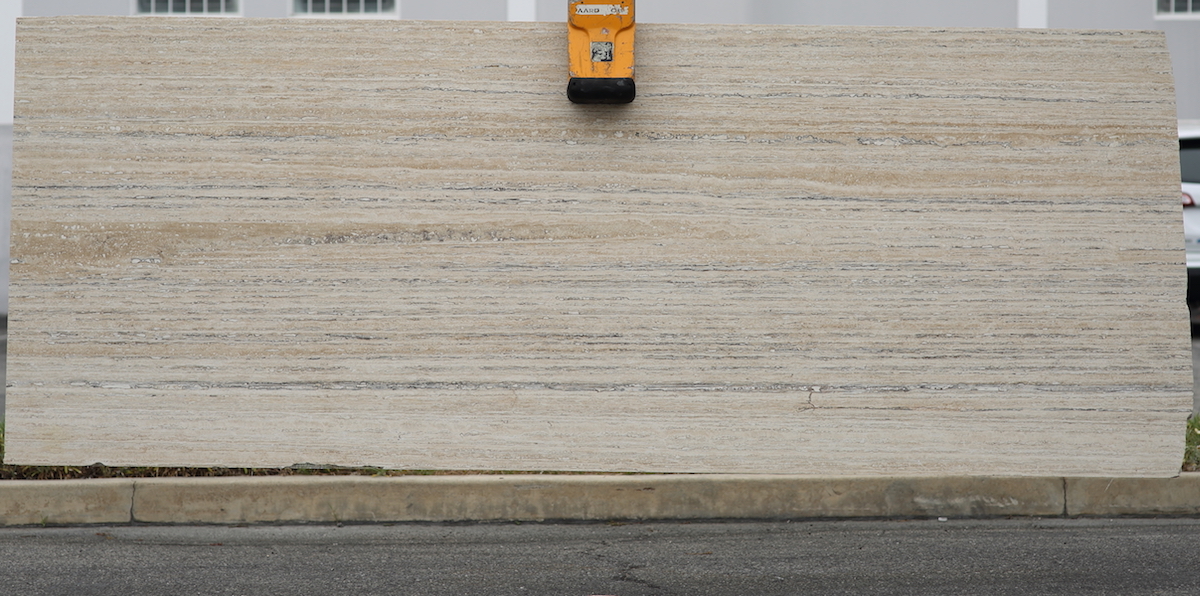 #18651 | See sizes below
Off White, Ivory Beige and smoke color soft black layered in a monochromatic linear direction.
Stocking Sizes
Current Lot #18651 comes in 2 different size yield from the same block. Photo posted here represent the selection of both sizes. Please check in with us for current inventory availability

121" x 46"
120" x 55"
Package Details
Alabastrino Rustic Vein-Cut Filled and Polished Slabs are sold by the Slab only. 
Characteristics
Interiors – Walls, Floors, Vanities, Fireplaces, Staircases 
Flooring – Medium Traffic
Technical Properties
Light color travertine needs to be maintained for heavy traffic areas. An impregnating sealer for the pores and a surface sealer to protect the finish is recommended. Pictures shown represent the most recent selection range of incoming shipments. For further reference to make the final decision, we recommend ordering actual size samples from the stock.